If you have grown up as a male in our society you've been taught one very clear message: emotions are a weakness, big boys don't cry.
Being "strong" means you have to be forceful, aggressive, competitive and largely unemotional. If for some reason you are born sensitive, cooperative and compassionate, you are perceived as "weak," "effeminate" or "weird."
Throughout history, men have gained their identity, peer respect and self-worth through status, sexual prowess and money all of which contributed to their sense of power. In a physically demanding hunter-gatherer and agricultural world, men had to be the warriors that shouldered the responsibility of providing for their families. But now as women have become more independent with our society shifting to value mental labor over physical labor, men are struggling to let go of their old warrior habits and role dynamics.
However, regardless of our external bodies and sexual orientations, we all carry different degrees of masculine and feminine energy. Some people will carry equal amounts, others will carry more of one than of the other (which might oppose their physical bodies), as can be seen in females referred to as "tomboys" and sensitive men.
It saddens me to see so many fellow men who outright ignore their sensitivity, or are aware of it but choose to reject or hide it. Many people associate sensitivity with neuroticism or low self-esteem, and courage with "numbing the pain." Sensitivity and courage are not mutually exclusive. To be sensitive is to be aware of the feelings and perspectives of other people as well as your own. To be courageous means to be completely aware and to feel fear yet to still fight for what you feel is right or what you want.
In fact sensitivity and courage can complement each other; the greater your sensitivity and fear is, the greater your courage has to be to fight through it.
In psychology, Carl Jung was aware of the differences between masculine and feminine energy, and divided them into his Anima and Animus Archetypes. Personally, I've found that by embracing my sensitivity as a male and using it alongside my logic and courage, I have become a much more whole human being. In the end, to be intelligent is useless unless you can combine it with sensitivity. When intelligence is filtered through sensitivity, it becomes wisdom.
5 Things Every Sensitive Man Should Know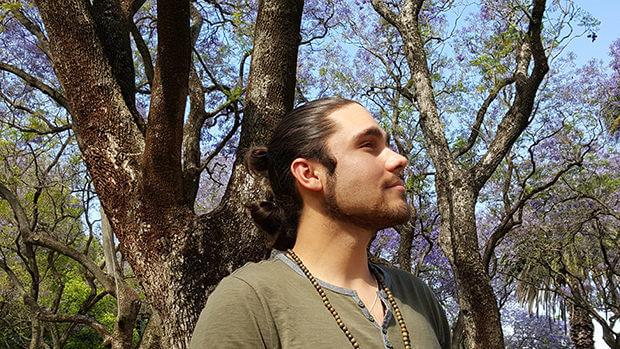 Here are some vital lessons I've learned as a sensitive man that I want to pass on:
1. Sensitivity Helps You to Grow Deeper Connections
When a man is capable of transforming his insecurity about being sensitive into something empowering, it can allow him to create deeper connections with others. For instance, I've found that when I go beyond simply sharing factual information and opinions with my male friends, I see a whole new side to them which is more meaningful and creates a deeper long-term bond.
2. Sensitivity Encourages Emotional Maturity
I feel that the evolution of men will be one towards a balance of strength and sensitivity. One of the biggest struggles for men in relationships is to openly express their emotions or show vulnerability in an emotionally mature way. This emotional distancing is done to display "strength," but quite often the more sensitive female lover perceives this as ambivalence, being "unavailable" or even a phobia towards commitment. To be able to give love, show love and receive love freely is incredibly attractive.
3. Sensitivity Makes You More Body-Conscious
Sensual awareness is not limited to sex (although it does make you a better lover), but rather, it extends to the body as well. The greater your sensitivity is to your body and its senses, the more you'll learn about yourself, the better you'll be able to take care of yourself, and the healthier you'll feel. However, I've observed that often many sensitive male students of mine have tried to drown their emotions out with food as an unconscious buffer.